No More Sweden 2010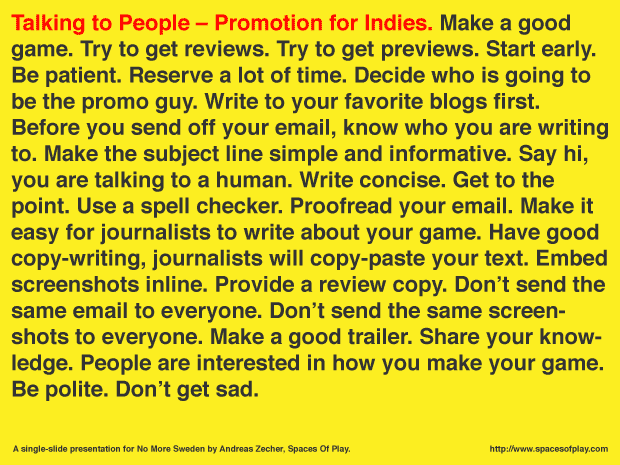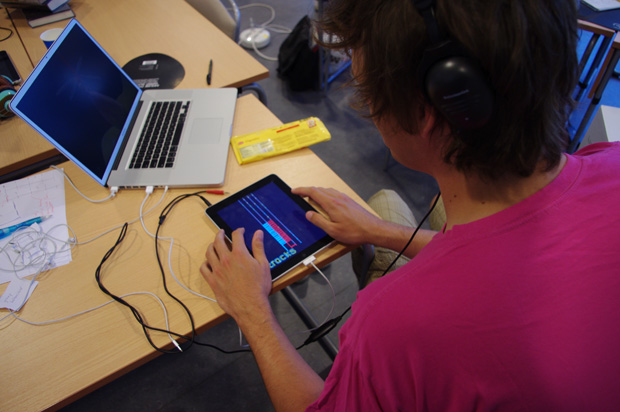 Mattias and me attended No More Sweden in Skövde last weekend. The game jam is in it's third year and this time people where encouraged to give presentations about current projects or things they care about. I really liked the new format – it was great to see what everyone is working on. We gave two talks as well: Mattias shared the game design process of Spirits and I talked a bit about Promotion for Indies (see slide above). The whole game jam including the talks was also live-streamed and can still be watched online if you missed it. We also uploaded some pictures on Flickr.
Between working on the Spirits high-score backend and preparing a demo video for Sense Of Wonder Night, we also managed to make a simple prototypish music puzzle game for the jam, which Martin Jonasson is playing on the photo above. And it won the second place in the Most Interesting Use of Sound/Music category.
Thanks everyone for a great weekend and hope to see you next year!